'Secret Lives Exposed' at The Royal Geographical Society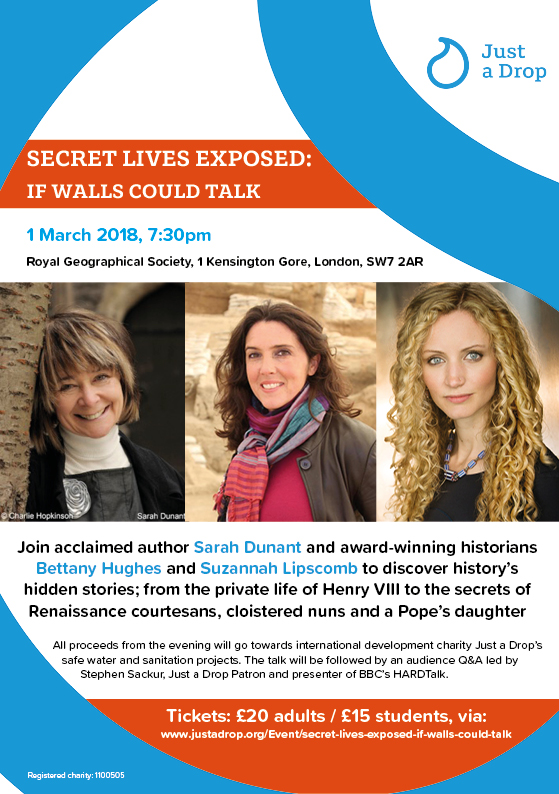 International water charity Just a Drop has announced that its third annual lecture at The Royal Geographical Society will feature award-winning authors and historians, and will take place on 1 March 2018. All proceeds from the evening will support Just a Drop's safe water and sanitation projects.
Acclaimed novelist Sarah Dunant and award-winning historians Bettany Hughes and Suzannah Lipscomb will join the water charity for 'Secret Lives Exposed: If Walls Could Talk'. The evening will provide a unique opportunity to discover history's hidden stories, from the private life of Henry VIII to the secrets of Renaissance courtesans, cloistered nuns, and a Pope's daughter. The talk will be followed by an audience Q&A led by Stephen Sackur, Just a Drop Patron and presenter of BBC's HARDTalk.
Doors open at 7pm for a 7.30pm start. Tickets are priced at £20 (adult) / £15 (student). To book your ticket, click here.